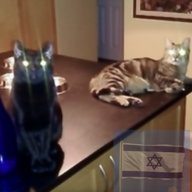 Joined

Jun 8, 2008
Messages

52,267
Not sure many of you will have anything to share but let's just say I don't get why they are often so fraught with emotional difficulty, challenges and stress.
Why does it seem that mother daughter relationships are so much more complicated than mother son or father daughter relationships?
If anyone has insight or is willing to share experiences I would greatly appreciate it.
Once again my mother has upset me greatly and I have upset her (for no real reason IMO) and this is a lose lose situation. No matter how often I say to her can't we just behave like 2 loving people who are not only mother daughter but friends too she just lapses back to criticizing me all the time or at least that is how it feels.
I know she loves me and I love her but I cannot take the stress of our volatile relationship anymore. It has gotten worse as she gets older but she has never been a super easy person anyway. I will say both my parents gave us the best childhood and unconditional love and acceptance and support and encouragement and I am forever grateful. But does that wipe away her behavior now? And does that mean I have to tolerate her behavior when she becomes so unreasonable and upsetting to me? And to be fair I know she is crazy upset right now too but I didn't do anything to merit that. That is all in her head. And that is what makes this such a challenging situation. I didn't do anything worthy of this reaction. Honestly.
I don't know how much this kind of stress contributes to physical health but I know it is not inconsequential. The question however is really is there anything I can do about it and sadly no. I cannot control her behavior obviously only my reaction to it but it is easier said than done and ending our relationship is not an option.