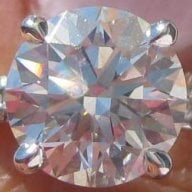 Joined

Aug 17, 2005
Messages

2,681
Hi guys,
As some of you know, I am in the process of buying a new home and selling my current one.
I have not yet applied for a mortgage because all the lenders I have spoken to told me a need a signed contract in order to to apply for one. I am just waiting for it to arrive in the mail, which should be today or tomorrow, so I have to decide now what to do.
We are putting 20% down and it will be considered a jumbo mortgage loan b/c of the amount. It will be a full documentation loan so we can get the lowest rate possible. We are thinking to do a 30 year fixed rate and then refinance next year or so. The estimated closing costs from three lenders were around 20K give or take a few hundred over or under.
I also got a few different rates but I am not sure who I should go with.
So, here are my questions.
1- Should I go with a mortgage broker or a bank? My mortgage broker quoted me 6.375%, Chase Bank (where all my accounts are located) quoted me 6.5%. Commerce quoted me 6.25, but could not provide total closing cost fees, and when I persisted, they finally told me 12K, which I think is impossible.
2- Should I do a 30 year mortgage or 20 year mortgage. We can afford either one, but I am not sure which would be better to do. We obviously want to pay it off faster, so we would do the biweekly payments if we did the 30 year mortgage and probably pay a little more principal as well.
3- What exactly is an origination fee and how does it affect my closing costs?
4- As far as closing costs are concerned, the mortgage broker is charging .75% fee for his services added to the closing costs fees, but his total is still only $19K, compared with Chase which is almost 21k, so how is it possible that his estimate is cheaper than Chase's?
I probably have a bunch of other questions, but I can't think of them right now.