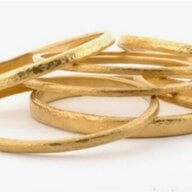 Joined

Jan 26, 2003
Messages

22,072
At 3:30 PM today the woman who has been helping me with my father got a phone call that her two children could not go to their after school program at the YMCA. She was leaving at 3:30 anyway, but the children were, now, going to be kept in the school office until she arrived and and she had a long (perhaps as much as two hours) ride home from my house. I felt terrible for her because the boys are only 7 and 9 and two hours in a school office after a long school day is no picnic. But when she got to her car she phoned me and said the school was on lock-down and asked me to go to my computer and find out why. I did so. At first there was not much information available; the news only said that police were helping with early dismissal because of some chat in place where students can chat privately. It said that no direct threat had been made. Now it appears that something was specifically said about the town's high school. One of her brothers is a policeman in a neighboring town. I suggested she might get more news from him. I expect she will phone me later. After Sandy Hook, I am wondering if all the nuts are in southwestern Connecticut!
"ANSONIA, CT (WFSB) -
All Ansonia Public Schools dismissed early on Monday afternoon after police said a threatening 'anonymous post' was made on an after school app.
The administration said all four public schools in town were placed on "lockout" around 1:15 p.m. Police said the 'lockout' came after an 'anonymous concerning statement' was made on a social media website about Ansonia High School.
Police said there was 'no direct threat.'
Students were dismissed at all four public schools around 2:15 p.m. Police were on scene of all schools before and during dismissal.
Ansonia schools also canceled all after-school activities for Monday.
No one was allowed to enter the schools following the dismissal and police said all buildings will remain on 'lockout' at this time
Read more:
http://www.wfsb.com/story/32042506/ansonia-public-schools-dismissed-early-due-to-anonymous-post#ixzz49VuV6fHy"
"