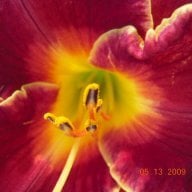 Joined

Jun 3, 2008
Messages

4,234
How many of us remembers this and how many of us had one??
I just got a email which reminded me fondly of the one I use to have. It was always purple on me, whatever that means.
Menopause Jewellery
My husband, being unhappy with my mood swings,
bought me a mood ring the other day so he would be
able to monitor my moods.
We''ve discovered that when I''m in a good mood, it
turns green. When I''m in a bad mood, it leaves a
BIG frigging red mark on his forehead.
Maybe next time he''ll buy me a diamond. Dumba$$