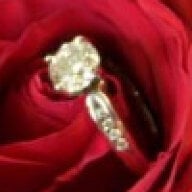 Joined

Apr 28, 2008
Messages

11,676
So, my MIL put me in a tricky situation again. Gotta love well-meaning MILs, right?

I had picked out two beautiful matching Easter dresses for my daughters to wear this Sunday. They are 3 and 1. I was really excited to have them match and I thought they would look adorable. We're going to be seeing a lot of family on Sunday, some who have never met my twins. My older daughter told me she loves her "twirly dress."

Until...

MIL came over today, brimming with excitement to deliver a totally different Easter dress for my 3 year old daughter that she personally picked out. And she already cut the tag off and told me with pride that she washed and pressed it.

Am I stuck having my older daughter wear her dress now? Grrr.