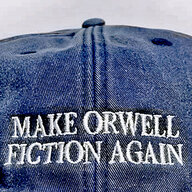 Joined

Apr 30, 2005
Messages

32,960
Jury selection has started.
Dr. Conrad Murray is on trial for manslaughter by administering a lethal dose of the anesthetic propofol.
So far 100% of the jury pool of 370 was aware of the case.
Next everyone has to fill out a 30-page questionnaire about their knowledge of and feeling regarding the singer and the case.
http://news.yahoo.com/jacksons-fame-challenges-murray-jury-selection-202335990.html
The judge has refused to ban TV cameras in the courtroom, or sequester the jurors.
How interested are
you
in this trial?
Please rate your interest . . .
1 = I could not care less
10 = Riveted, Obsessed; I live for every detail