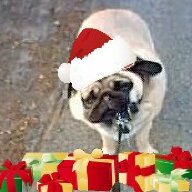 Joined

Oct 25, 2006
Messages

1,789
Ugh! I have an Internet vendor who is Missing In Action..... Was I scammed?

Okay, it''s just for a shower, and it''s only $106, I may be out. But I am so annoyed!
The company
was
called "Infuse Creativity" and it was a wedding decor site that offered rentals. I rented a bunch of paper lanterns through them. It really was a cute looking site, so I had no worries of a scam or anything like that. I also found a couple of mentions of the site on places like the Knot and IndieBride before I even ordered from them so it seemed legit.
Here''s what I get when I click on the site now:
www.infusecreativity.com
So the site has been down for at least a week now and there is no contact information in the receipt I was given. I replied to my receipt email, but no response. I also just called a number I found online for a company called "Infuse Events" that interestingly has the same name that was on my reciept email for the owner. I got the voicemail and just left a message.
Is there anything I can do? Can I dispute it with my credit card company or is it too late? I placed the order back in February.