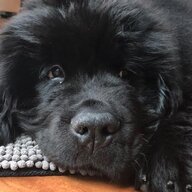 Joined

Jul 27, 2007
Messages

6,298
Just curious if anybody has had this experience with their young children.

Katie, my 3-year-old, has been in a phase where she likes to talk about things she remembers. She was a late talker (didn't really start talking until she was nearly 3), but now that she's more confident in her ability to speak, she's talking all the time and seems to like sharing favorite memories that she couldn't communicate earlier. Her memory is pretty incredible--she'll recall exact details of experiences from when she was an infant. And anything can spark her memory--the other day we were walking in the woods and she said "remember when we picked blueberries over there when Katie was a little baby? Katie liked that" Sure enough, it was something we'd done a couple of years ago that I'd forgotten about until she reminded me.

The other night, she asked if I remembered when she was in my belly. I asked if she remembered anything and she said that she remembered a cord (I think she may have called it a string?). She said "went into belly right here" and pointed at her belly button. I asked her if she remembered anything else and she said she remembered "mama singing". I'm one of those terrible singers who sings loudly and off-key. Often. At that point she started doing something else and I didn't ask her anything else.

For all I know, they could have been talking about babies at daycare or something (one of the other moms is pregnant), so I have no idea if she actually has a memory from the womb, but given how much she remembers from her infancy, it did make me question it. Just curious if anybody else experienced this with their kids?