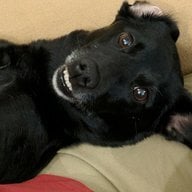 Joined

Sep 1, 2009
Messages

9,506
That list is looking good!

Also-- As your DH sets up accounts for SS, Medicare and Medigap , he can set his preferences to name you (or anyone else) as his representative. (Otherwise Medicare, SS and his Medigap company will not deal with anyone but him.) IMO this is a good idea as we get older, in case we are incapacitated for any reason. I set my preferences for my husband to be my representative, and he did the same for me.
Great to know! He is definitely NOT good at paperwork details so it makes life easier if I can do most of the managing.
I just managed to update his driver's license. No small task given it didn't have the usual password so needed a reset. Of course that was an exercise in frustration as the new password can't be the old password