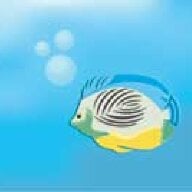 Joined

May 24, 2005
Messages

2,491
Be warned. This is LONG, so if you aren''t into dreams, I won''t blame you a bit if you don''t read this.

OMG! I cannot go back to sleep.

I have always kind of observed my dreams and my very first research paper in school was on dreams and sleep. My oldest child has always had a very hard time sleeping well, and I''ve been trying to find a way to help him with that. We were at a bookstore today and I found him a dream kit. It has a book on dreams and sleep, cards with common dream symbols and a guide to interpretation of them, a dream catcher, and a little notebook to keep by the bed so dreams can be written down. I read to him out of the book tonight (he''s a very good reader but likes to be read to before bed).

Well it must have rubbed off on me! I just had the most vivid dream. I was driving my mini van in a residential neighborhood that I was a little familiar with but in an unfamiliar part of it. All of a sudden, no sign posted, no barrier, no warning of any kind, the road dropped into a lake. I realized right as I was driving into it what was happening. I had been trying to figure out how to get to a main road, looking for street signs and at the houses to get a clue and the lake was suddenly there. The lake had no current, totally stagnant, and murky. I was able to get out of the mini van and onto a sort of rock island, and fortunately was able to get my cell phone out of my pocket before it got damaged by water. My purse, however, was still in the car.

So the mini van is the vehicle of my life. I''m not totally lost, but I''m searching. I drive into the water, which is stagnant and murky and now my life vehicle is totalled. I remember thinking I have insurance, but how am I going to get through my chores, activities, etc. without a vehicle -- will I have to rent one? Can we afford it? And how about all the stuff in my purse that I''m going to have to replace?

Here''s what is going on and why I think this dream is just so dead on. My husband is still in negotiations with an employer, so still not working. We have two boys, a nine and five (almost six) year old. The younger one is going to kindergarden this fall and we have had to decide if we will pay for all day kindergarden or do half day. All day is expensive, but would enable me to have more time to work and earn money. However, my DH just simply is too stressed out to deal with kids alone so I need to be at home when they are home, so I could only work part time, and frankly, I have to do the lion''s share of work around the house -- the housework, cooking, child care, laundry, organization, keeping our finances in order and bills paid, all of the errands and taking the kids to doctor, dentist, etc., so I am really a little resentful that I might have to add earning money to my list of responsibilities. More than half of what I would make would go to paying for all day kindergarden. Since we have no idea what salary and when he will be working, I am totally stuck. Many of our life decisions revolve around what happens, and I feel stuck and unable to move ahead until he''s employed, the kids are older, less maintenance and he''s able to manage them patiently and effectively, and I can work or our finances are stable.

It is just so fascinating to me how my dream very succinctly summed up my feelings about where I am in life right now!

Does anyone want to share a dream?