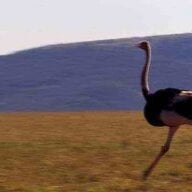 Joined

Nov 12, 2006
Messages

5,471
So, this man ''M'' has been courting me in a serious way since I decided to break it off with my ex instead of getting engaged. I''m not ready for a new boyfriend, but I THINK I like this guy so he''s agreed to be in a holding position while I enjoy my singledom for a little while. The thing is, M is a total SLOB

and I''m closer to the neat freak side of things. His hair is always messy (which is actually kind of cute), his office and apartment look like post-Tsunami shots. And he doesn''t seem to notice!
When I was growing up, my mom used to just clean up after her husband, and I swore to myself I would NEVER put myself in the position of being someone''s housemaid. And a friend of mine who has a messy husband just ends up fighting iwth him all the time. I''m at a point in life where I don''t want to date someone I KNOW I wouldn''t marry, so, is there any possible future in this without constant frustration and irritation?
Married ladies, in your wisdom, in your experience, I ask you: can a boy be housetrained?