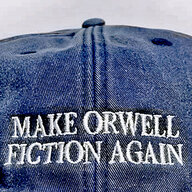 Joined

Apr 30, 2005
Messages

32,291
Today I heard FM radio talk show host Pat Morrison's call-in show about this subject.
http://www.scpr.org/programs/patt-morrison/2011/09/20/20745/alzheimersdivorcepatrobertsonmarriagebarrypeterson/
Seems an important leader recently stated if your wife/husband gets Alzheimer's disease you may divorce her/him since that disease IS like a death.
I can see both sides.
One one side is the vow, till death do we part, being taken literally . . . the
body
dying, and Alzheimer's being just a sickness.
I believe this is the traditional view of the marriage vow.
On the other hand some people who have experienced parents or spouses's minds literally vanish to the point they do not recognize family members say it is like only the body is alive but the person has left that body and is virtually dead and gone.
The new argument is it is morally permissible to divorce the spouse who's mind is gone and remarry.