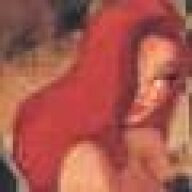 Joined

Jan 21, 2003
Messages

69
It''s easy for the bride to feel special on the big day...she''s the one in the wedding gown! How have you distinguished your groom from the other guys? Some ideas are:
1. Give the groom a different flower
2. The groom wears tails and the other guys don''t
3. The groom wears a vest with his tux and the other guys wear cummerbunds. This is what we are planning so far.
4. Have the groom wear a white tie while the others wear black

I want my groom to look and feel special. So does he. What do you think of #3 above? Any other ideas? He doesn''t seem to want to wear a white tie while the other guys wear black, and he definitely does not want to wear tails.