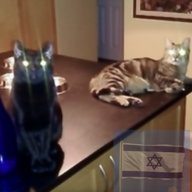 Joined

Jun 8, 2008
Messages

51,457
Just watched an interesting piece on the so called "news" (lol what we call news these days) this morning.
http://www.nytimes.com/2016/03/10/style/women-who-make-first-move-in-online-dating-are-rewarded-study-finds.html?_r=0
https://www.okcupid.com/deep-end/a-womans-advantage
So the "data" shows that if you're a woman on an online dating site if you make the first move you will receive more responses than a man would if he initiated.
women are 2.5x more likely to get a response than men if they initiate. If you're a woman who sends the first message, not only are you more likely to get more responses in general, but you'll be having conversations with more attractive guys.
Keep in mind this is loose data LOL and not really sure of the accuracy but I thought it makes for an interesting question.
How many PSers have or would take the lead in initiating conversation (not just online but IRL too) with someone you are interested in? Whether you are a man or woman do you take the lead? Are you shy? Do you let others initiate and if they don't do you just let your interest go? Or do you make it clear you like someone and go for it?
Now it has been a very long time since I was dating and it's hard for me to remember that far back

but I usually let the guy make the first move. Of course actions speak louder than words many times and if I was interested in someone I would let them know in subtle ways. I had no qualms in making the necessary moves to show someone I liked them. I say go for it if you like someone and let them know. However, that was back in the day of no internet and now it is a different world where subtlety is not as easy if you are meeting someone online first.
What do/did you do? What would you do now if you were single and dating?