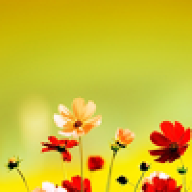 Joined

Apr 20, 2010
Messages

816
Hi ladies!
I feel like we're finally making some progress and I almost feel like I belong here.
We think we've found our venue and are hoping to book it this week. Once we have a definite date set, I think I'll finally join the BWW list after about 11 months of being engaged.
I went dress shopping with my best friend and FMIL several weeks ago while I was home for the weekend. I think I have my dress picked out, although I'm sort of waffling between two ideas.
Here
is the dress I'm leaning toward. It's all lace and beading, and while I knew I wanted lace, I was surprised that I also really loved all the beading. I'm hoping they have my size there so it doesn't need to be ordered. We're running close on time because I'm the world's biggest procrastinator.
I have one other idea in my head though. Have any of you considered something like a lace jacket? Like
this
? Something about the long sleeves and the lace is so classic and lovely to me. Thoughts? Am I off my rocker? The silly thing is that I'm not sure what dress would look nice with it. Maybe something really simple like the model is wearing with a sweetheart neckline.
One thing I was able to do without too much waffling was pick out my wedding ring! I'm planning to order it today. Luann at
ID Jewelry
has been so quick to answer all my questions, and I'm really excited!
Anyway, I just wanted to fill you in and let you know that I'll probably be back for help/ideas from you ladies in the coming months.