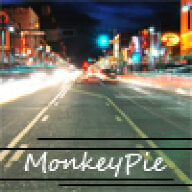 Joined

Apr 23, 2008
Messages

6,059
I have a question for you makeup knowledegable people.

I have under-eye circles. Sometimes they are bluish like your typical tired circles, but usually it's a couple shades of brown darker than the rest of my skin. It's actually what color my skin is around my eyes - no level of rest will rid me of this because that isn't what causes it. I've had them since I was probably about 12.

What can I do to either lighten them, or make them match the rest of my skin? Makeup, in my experience, has just sort of "masked" them and it's noticeable. I admit to not being terribly talented with the makeup brush, though.

I have a picture but only if you feel you absolutely must see it because I hate self portraits, lol.