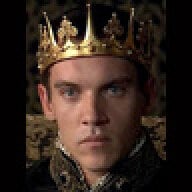 Joined

Jan 21, 2008
Messages

6,186
I'm a huge Madonna fan. She become famous in '83. I graduated high school in '85.
I'm in a position of being shocked by something Madonna has done, something I didn't expect.
I think it's passing strange that Madonna would attempt to rehabilitate the image of Wallis Simpson. Both Wallis Simpson and her husband had Nazi associations.
Why would you choose such people to glorify in a movie?
Moreover, Madonna thanked Leni Riefenstahl
Propaganda/documentaries
Leni Riefenstahl with Heinrich Himmler at Nuremberg in 1934
Riefenstahl heard candidate Adolf Hitler speak at a rally in 1932 and was mesmerized by his talent as a public speaker. Describing the experience in her memoir, Riefenstahl wrote: "I had an almost apocalyptic vision that I was never able to forget. It seemed as if the Earth's surface were spreading out in front of me, like a hemisphere that suddenly splits apart in the middle, spewing out an enormous jet of water, so powerful that it touched the sky and shook the earth". According to the Daily Express of April 24, 1934, Leni Riefenstahl had read Mein Kampf during the making of her film The Blue Light. This newspaper article quotes her as having commented, "The book made a tremendous impression on me. I became a confirmed National Socialist after reading the first page.
http://en.wikipedia.org/wiki/Leni_Riefenstahl
and John Galliano
http://en.wikipedia.org/wiki/John_Galliano
in her credits.
I was brought up to believe that you don't lie about the Holocaust. Madonna's new movie is much too close to not being anything other than a Nazi propaganda film itself. Just what is the excuse for acting like this whether a person is an artist or not?
Yes, I know I am going to get a lot of the "Madonna is a talentless slut" stuff but I'm focused myself on the fact that Madonna, even though she's made a habit of shocking people, has spoken out very clearly against what she called fascism and the imposition of what she called a fascistic life. Oh, one more thing. I saw a BBC interview where she said that Wallis Simpson was "misaligned in the history books." The word could have been "maligned." Either way, not good.
What do you think?