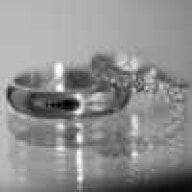 Joined

Mar 18, 2008
Messages

909
Okay, I have lots of restrictions here!
I have PCOS (polycystic ovarian syndrome), and I understand that low carb diets can really help with this issue...soooo, although I''m not ready to dive in headfirst quite yet, I noticed in tracking my food intake (though it doesn''t exactly take a brainiac to realize it) that a good number of my carbs are morning-carbs...
my issue is that I wait until I get to the office to eat breakfast, so egg whites are sort of out of the question (I have about a 45-minute commute in the morning, and heating up eggs in a microwave sounds kinda nasty to me--though I do usually have egg whites with lots of veggies on the weekends)...
I do bring lowfat cottage cheese around 3x/week, but I''m gettin a little tired of that. I mostly have high-fiber cereal for breakfast, or health nut bread with natural peanut butter, but that''s all so high in carbs...so I was wondering if anyone had ideas for during the week--portable breakfast foods that are high in protein, low in carbs, and pretty low in calories, since I am trying to keep my calorie intake on the lower side these days.
any help would be muuuucho appreciated