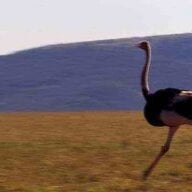 Joined

Nov 12, 2006
Messages

5,471
A friend in my home country asked me to post this for her.
She''s been dating a guy who is great for a couple of years. He loves her to pieces, and all the ''makes-a-marriage work'' stuff is there: communication, compromise, mutual respect and admiration, shared goals and values. I rarely hear her complain about him, and I''ve met him a couple of times, and he really seems like a truly fantastic catch, and a great match for her. He wants to marry her and she wants to get married, but she has a niggling concern that she loves him, but has never really been deeply IN love with him. She says she''s not really that interested in being ''deeply in love'' anyway. I suspect this is because the one and only time she was deeply IN love the guy was a complete bastard (I told her that from the start but would she listen? NO!...ah, love!) ...so now she''s self-protective.
I''ve been advising her to marry this guy. After all, love is something that changes its shape over time. The stuff that really makes a marriage work is apparently all there, from what she tells me. But what do you ladies think? Particularly the ladies who have been married a long time.