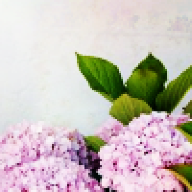 Joined

Nov 4, 2008
Messages

46
My local jewelery store, Fox Fine Jewelry (which I can't say enough positive things about!), started this idea and it spurred 45 other jewelry stores to follow suit. So, if you've recently lost your job or have gone through foreclosure you may get a free silver necklace.

http://www.nationaljewelernetwork.com/njn/content_display/independents/market-developments/e3i05341b23a35365d8375fca3ed0982138

Simply bring in your foreclosure or job termination notice to one of these 45 participating jewelry stores. Each store is giving away 100 necklaces.

http://www.foxfinejewelry.com/masterjewelers.php

Here is a quote from Fox Jewelry:
"'We have come together as a group to give back to our communities. So many people have lost their jobs or homes, and can't afford to give a gift for Valentine's Day. There are women whose spirits would be lifted by wearing a new, special necklace, but could never buy it for themselves at this time. We want to help. So we are giving away these necklaces."

Personally, I've met the people at Fox Jewelery and I know this give away comes from the heart. I hope no one on PS has lost a job or a home, but if you have, you deserve a little something for Valentines Day. So find out if you live near one of these generous jewelers and treat yourself.