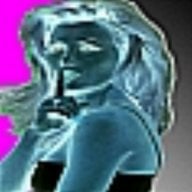 Joined

Jul 12, 2005
Messages

2,501
Date:

2/26/2009 1:00:35 PM

Author:

InLuv101

Pinky Applefanny, lol...(would that be the same as apple-bottom, lol cause I do have a pair of those jeans)

ETA: with my maiden name it's Pinky Bubbletush...I guess that settles it, I really do have a big butt!

Thanks for the laugh!
Bubbletush. That should be my SIL's name. She had her tush surgically bubbled. It looks ridiculous [as do her EEEEEE boobs!]. LOL! At least she is symmetric in profile.