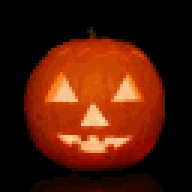 Joined

Mar 12, 2003
Messages

239
I'm looking for some advice from the experts here on color treatment of a diamond. I found a 2.62 carat pear cut, here are the stats:

Weight (Size): 2.62 ct.
Cut (Shape): Pear
Clarity: VS2
Color: M
Certificate: GIA
Measurements (mm): 12.79-7.55-4.68
Depth 62
Table 60
Polish: VG
Symmetry: VG
Flourescence: FNT
Price: $5,751.42

The stone is absolutely gorgeous. I love the cut and the ratio. Unfortunately hubby doesn't like stones with more color than K. I don't mind the color at all, but it would be nice if it was just a little whiter. My questions are this - there is a relatively new treatment to make yellow stones whiter. What is involved in the process? What risks to the stone are there? How does the color treatment affect the value of the stone? If you found a stone that everything about it is just what you are looking for but the color is not quite perfect, and you can have that changed, would you? Why or why not?

While I would love to hear "Oh, that's a great stone! The treatment will make it even better; I'd do it in a hearbeat!", I want to hear the truth.