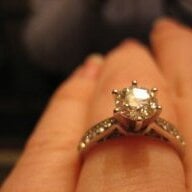 Joined

May 19, 2007
Messages

211
I''ve booked 2 visits so far for Saturday and I might be booking one more. I am also hoping to book a visit to the Endicott Estate for early next week. So far it is the one that I am most enthusiastic about from what I have seen online.

AllieLuv- How has your experience been with EE so far? It looks so beautiful and I want to love it when I go there but I do have some concerns already about travel time, the open bar situation, and maybe not a lot of room for dancing...

I''m pretty nervous, and hoping it goes well.