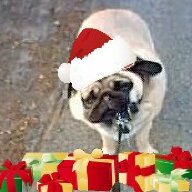 Joined

Oct 25, 2006
Messages

1,789
I don''t even know what this is called, but DH and I are considering a really wacky living arrangement. We might move back home to a border city in America and DH would commute to Canada for work, while I would work in the US. DH would also keep a small apartment in Canada in case he doesn''t feel like making the 1.5-2 hr commute home occasionally or if the weather is bad. Is this crazy?
Okay I know it sorta is, but I feel like we could maybe make it work for a while. He is pretty confident he could get a good job in a major Canadian city, but the job prospects don''t look so good for me. Our hometown is right on the border though, and I could probably get a job there. I would work towards getting a job in Canada too but I might need to make a career change in order for that to happen, so it might take some time.
Anyway what do we need to take into consideration before making this big decision? The biggest worry for me right now is the whole exchange rate situation. I won''t be making enough to cover our living expenses in American, so DH''s canadian salary will have to be used in here. Would that be a stupid position to put ourselves in given the current economy?
Any comments/opinions are welcome, even if you just want to tell me we are stupid to even consider this idea.