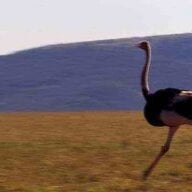 Joined

Nov 12, 2006
Messages

5,471
What''s the best piece of advice you ever got (or figured out) about how to live happily... not relationship advice, just advice about you yourself living happily?
I was out for dinner with a pal last night, and we were talking about how we were getting better and better at ''living'' the older we got. We agreed that it was partly because life takes practice: you get better at dealing with circumstances that arise, and you get better at something you might call ''self management,'' gaining insight into what sorts of things make you content, how to deal with yourself in different moods and stuff. So, my friend and I traded the best piece of advice we ever got for living happily.
Mine stems from the fact that I used to be shy and get embarassed really easily, but I think it applies to a lot of people. Once after a particularly mortifying experience

, my step-father said to me: "You know, nobody thinks about you anywhere near as much as you think about yourself." He didn''t mean I was vain, just that other folks are more interested in THEMselves too, and what seems like a big deal to me is only a passing thought to them.
That insight made me live more happily for sure.
My friend said:
"It''s true that you can''t just decide to change your mood if you''re unhappy, but you can decide not to wallow in it. Wallowing makes it last longer. Instead if you distract yourself or comfort yourself, through exercise, seeing friends, eating CHOCOLATE, whatever works for you...you cheer up faster and live more happily overall."
So what about you ladies (and gents!)? Any thoughts?