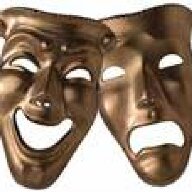 Joined

Mar 29, 2009
Messages

2,308
Okay Ladies...here is a list of traditions for List Keeper, if i forgot to add anything, any ladies that have been here for awhile, or have graduated to BWW, than please post it here, along with questions
List Keep Nominations Tradition
1. The List Keeper Nominations take place either when a lady gets engaged, or wants to be removed from the list.
2. List Keeper Nominanees are ladies who are in the Top 20's or super active, and the ladys want to vote for that lady.
3. List Keeper will go to the Lady with the most votes and chooses to keep position
List Keeper Tradition and List Updates
1. New LK will start a new List, removing old LK
2.New LK can update or post list as she sees fit, usually once or twice a week
3.List should be updated/cleaned at least once a month or once every two depending on Lady's post. Any Ladies who have over 500 is safe from list cleaning for 6 months, and any ladis with under 500 post, are safe for 3 months. No this means you should only post one every 3 months, we want active ladies.
4. List Keeper gives lots of Dust
Any other traditions, ladies please post.....