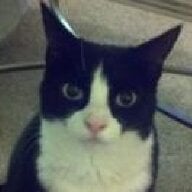 Joined

Aug 8, 2005
Messages

40,225
Romance Novels are like popcorn for me. I can never have too many or too much!

What I mean is that I go through them like most people go through popcorn... just keep reading till I hit the end of the bucket so to speak... then look around for more... and ''eat'' through that.

I would rather have a book than go to a movie. A paperback costs at least a buck less... and will normally last me an hour longer.


For one of my friends its earrngs, real, fake, costumey... she can never have too many.

What''s like popcorn to you?