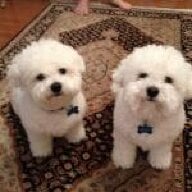 Joined

Oct 31, 2012
Messages

153
star sparkle|1357150193|3345571 said:

As my own honeymoon is quickly approaching (34 days away!), I find myself getting beyond excited and not sure how I'll get through the next month without bursting! As such, I'd love to hear all about the honeymoons of my fellow PSers!

Where did you go (if anywhere), and for how long? What'd you do while you were there? Did you go right after the wedding, or did you wait awhile? What was your favorite part of the trip?

And for ladies who haven't yet gone on their honeymoon - Where are your honeymoon plans? If you haven't planned it yet, what is your dream honeymoon?


FI and I will be going to Fiji for 8 days/7 nights. We're scuba divers and Fiji has some of the best diving in the world, so we absolutely cannot wait!! We have 12ish dives planned for the time we're there, plus a hike to a nearby waterfall, and then some relaxing spa treatments (couples massage, etc). We live in the Bay Area but will be flying in/out of LA because it was way cheaper than flying from San Francisco, so when we get back from Fiji we're going to stay in LA for an extra couple of days and extend the honeymoon to Disneyland and Universal Studios. I'm sure we're going to be exhausted by the time all is said and done, but that's ok. We want to make the most of this once in a lifetime opportunity!
How exciting. The countdown begins for you.
It's been a dream of mine to vacation in an over water bungalow ---we almost considered this for our wedding/honeymoon, but neither of us scuba or are big snorkelers. Instead we are spending a few days in Cape Town, South Africa and then on to getting married at a Safari camp. I really wanted to climb Mt. Kilimanjaro, but it's too far away and would take too long (we live outside of Washington, D.C.)