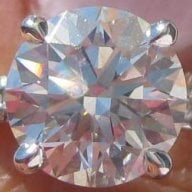 Joined

Aug 17, 2005
Messages

2,681
Me and my husband are trying to decide on a couch for the family room.
I love Mara''s couch with the double chaise, but I have not been able to find one that has one on each side, except for PB, but it was too expensive, so I have to settle for something else.
I went to Macy''s and found a really really nice one, it has velvet cushions and back, but the other areas are leather. The color is chocolate brown and the couch has two seats and one chaise. I really love that one a lot!!!
But, my husband says it''s not practical to buy a velvet couch b/c the kids will spill things on it, throw up on it when they are sick, etc. so we should just get a leather couch instead. I told him that the couch is really dark, so things won''t show up, but he is saying what about the smell, etc.
The thing is that I have not found a leather couch that is small enough to actually fit in the room without being too long length and chaise-wise.
So, for those people with cloth/microfiber/velvet sofas, how do you keep it clean? And do you regret not getting a leather couch instead?