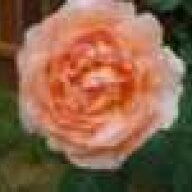 Joined

Jun 25, 2007
Messages

3,160
So, I attempted to casually invite a few families with small children from my neighborhood (5) to our house for lunch on Sunday. We have a big holiday parade in our town and I thought a lunch/play-date before the parade would be a great way to get to know everyone better. All 5 families have agreed to come. Those 5 families plus one close friend and little bit of family bring us to 18 kids under the age of 6 (
) and 12 adults. I'm getting nervous because although I imagined it to be casual, even casual is a lot of work for this many people! I come from a very small family and have a small group of friends so this is entirely new to me. Here's what I'm trying to resolve:
- Our house is not large but the living dining area is the biggest area (LR is 25' X 18' and DR is 13' X 13') so I *think* we can fit that many people. I'll bring in extra chairs but it's okay if there's not a place for everyone to sit at all times, right?
- Food? Any good suggestions that won't take me a ton of time? I'm thinking maybe crockpot stuff (pulled chicken, chili) and finger foods? Maybe now's the time to buy that Costco membership I've been wanting.

- You think people will go outside at all? We live in PA and it's going to be almost 50 degrees which is mild enough for the kids to play outside (IMO) but I'm thinking no one will eat outside?
- I'm not really planning anything to entertain the children. I figured they'll just play with my kids' toys and each other. This is ok, right?
Any and all suggestions welcome! I realize I probably sound socially inept. At a few years shy of 40, I've never hosted this many people before so I'm nervous.
What would you expect if a neighbor invited you and your young children to a lunch/play-date?