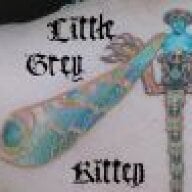 Joined

Nov 27, 2007
Messages

2,975
I spent the last week in Las Vegas with my mom and other family for a cousin's wedding. Since I don't gamble, and I was sans husband, and I wasn't up for all the bachelorette partying, I spent most of the time dragging my mom and aunts into all the jewelry stores they could stand. SO much fun! Fred Leighton was my favorite for sure.
The guy working at (one of the) Tiffany's was really, really fun to talk to, and once he realized I was curious about some of their proprietary cuts- Legacy, Lucida- since I'd never seen them in person, he pulled out some of their best ones for me to play with. The Lucida bezel set necklace he showed me was smashing. That cut looks so much more amazing in person than I'd expected- lots of chunky fire. It was a 2.5ct H/IF priced at a mere $53K. The Legacy didn't wow me as much; I prefer an Asscher or a regular cushion, the mix of the two was not that exciting to me, though the Legacy settings were impeccable.Their lights had the odd effect of making all colors of diamond look similar... my M colored e-ring looked exactly the same as the H.
Fred Leighton in the Bellagio was overwhelming and a must-see for any fan of sparklies. They had a vast quantity of antique yumminess. I spent about two hours drooling. The sales lady was super, super nice and let me play with every single thing I looked at. (She had scoped out my jewelry instantly, realized I was a fan of antique goodies, and steered me to pretty much every single antique piece they had.) There was this cool lorgnette- a pair of folding glasses that collapsed down into a platinum and diamond filigree pendant, which had an intaglio cut cameo in rock crystal on the front. Could be yours for a mere $35K! And all sorts of amazing things- tiaras, tons of necklaces... my, I wanted to adopt a few! They did actually have an OEC & platinum filigree ring that was a pretty good deal- $2600 for a just-under-a-carat J SI something, with a fabulous cut and definitely original to the ring. Not that I need a ring of any kind!
It did crack me up that the all the various sales folks looked at my left hand first before even my face. Subtle! Well, at least I got good service

Moral of the story: you can wear tatty converse and ripped tights and get excellent customer service, if you accessorize properly

I also had a super, super embarrassing moment. I'd left the reception briefly to chat with my UnCousin D., who's my age. He'd gotten married and had kids since I'd seen him last, so we were having a good time catching up and stuff, hanging out by the curb on the Strip.
Suddenly this limo pulled up to us, the window came down and this guy gave me this serious once (or twice) over. Before I knew it, D. had grabbed me by the arm and hauled me away. I was of course totally confused- then, D. explained...

Apparently the, um, "escorts" wear black in Vegas, even if they aren't necessarily showing a lot of skin. He, of course, was laughing his butt off at me, the wretched boy. It did explain a number of conversations I'd had over the course of the week. And, of course, I didn't have anything else except black clothes in my suitcase whatsoever.
So, there were lots of terrible jokes for the rest of the trip about "D. the Pimp" and how I might consider illicitly funding a $53K necklace. Ah, family! My DH was mightily amused too and hasn't let up with the teasing yet. I still think there's a chance D. was having a bit of a joke at my expense... but then again, probably not, considering how many guys approached me when I was alone... and here I'd just thought the guys in Vegas were a little overly friendly!