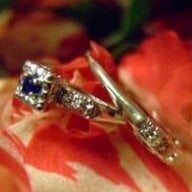 Joined

Aug 22, 2009
Messages

6,006
Re: *****.****.***.**.*Ladies in Waiting List*.**.***.****.*
vip0802|1374757613|3489854 said:

vc10um|1374108486|3485122 said:

ckrickett!

SO wonderful to see you back around!!! You were listkeeper during my time on the LIW list and I always loved your posts and when you would drop in on all the crazy in the LIW Small Talk thread! Glad to see that you are with someone new that thrills you to pieces, and I can't wait to see that RING!

*~*~*~*~*~*~*DUST*~*~*~*~*~*~* to all the ladies on the list from an oldie!

to my "old school" LIW girls!
Hey there, vip!!!

Glad to see you're also back on the list and doing well! Can you believe that DC GTG was 3.5 YEARS ago??!? Holy crap. I'd suggest another but DH and I moved away last year and live in Michigan now.
Oh well! I'll be following you guys over here...keep us updated!!!
And some more old-school *~~**~~**~~**~~*DUST*~~**~~**~~**~~* to everyone!!!