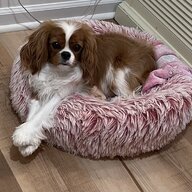 Joined

Aug 12, 2005
Messages

18,724
AprilBaby|1451599005|3969064 said:

My renewal just came up and I wrote a letter telling them I was out because of all the Kardashian nonsense. I doubt they care.
Probably not, sadly. Conde Nast (the media group that owns Vogue, among many others) has shuttered several mags this year already. Vogue is just doing whatever it takes to keep selling magazines, and that means cashing in on the K's. I seriously cannot wait until their heyday is over. Good for you for voicing your opinion!