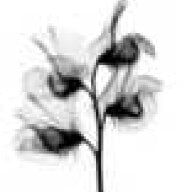 Joined

Oct 22, 2005
Messages

1,747
Hi Everyone!!
FI and I just ordered my wedding band!!! We decided instead of gifts this year, we're going to buy our wedding bands, so I had to order mine now to get it in time!!! I am soooo excited, we decided to go with the 11-stone .75 ctw in white gold! I just ordered it from Signed Pieces! Our wedding is not until next year, so unfortunately our new rings will have to go straight to the saftey deposit box after xmas, but we figured that it's easier to buy things gradually so that we don't end up paying for lots of things at once, so we decided on xmas for the rings!!!
I felt bad b/c I kept emailing signed pieces for advice, and they were so nice to me! Major props to them, hopefully everything turns out as well as it has for other PS'ers!
Now I have to find one for him!!! He's so much less into jewelry though, he actually hates it, and wants Titanium. Which is fine, I dont care either way, but he saw stainless steel and thought that was the coolest thing ever

I'm sure it's fine, but he based it soley on price haha.