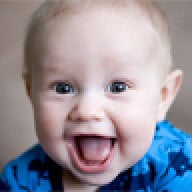 Joined

Jun 28, 2006
Messages

3,960
I''m in the process of scheduling a tasting for our reception. We have a date set and were just trying to work out what we''d be tasting. I''ve been having problems with the events director of the site. She told me that we can select to entrees to taste. I told her that wasn''t going to be enough since we''re serving 2 entrees. I want to actually be able to make choices and if we have to end up with the things we pick even if we hate them or things we''ve never even tried, we may as well just not even have a tasting. I definitely worded this much better and in a much more friendly way when I sent it to the events director. I haven''t heard from her on the subject since thursday despite a few emails on my part.
I was talking to my mom about the frustration with the events director and said that in my last email I''d told her that since we''re allowed to have 6 people at the tasting we would like to have one plate of each of the 6 entrees. My mom then went off about how we CAN''T serve the stuffed pork chop. We''re Jewish, but this has absolutely nothing to do with her reasoning. Out of the approximately 180 people we''re inviting, 5 won''t eat pork, but they also won''t eat any other meat because it''s not prepared kosher. Her reasoning is that pork chops aren''t classy. I''m not saying that I really want to have pork chops, but I want to be able to taste my choices and have the option of serving them if they''re the best tasting thing we have.
We got in this huge blow out fight where she said that it''s an event that
she''s
hosting and therefore she''d take my and FI''s choices into consideration, but she gets to make all the final decisions. I said that it''s
our
wedding and she''s being unreasonable. She then said something along the lines of "ok, if you pay for it then you can choose whatever you want. My mother planned my entire wedding!" She wanted her mother to plan her entire wedding! I don''t want her to plan mine!
We''ve had similar battles a few other times and even before we actually started really planning the wedding. I told her and my dad from the start, that FI and I would be perfectly fine just eloping, but they wanted to do a big wedding and they promised that
I
would get to plan it as long as it wasn''t unreasonable and stayed within the budget. She tried to pull this crap with the guest list too. She said our friends weren''t as important as theirs (lots of whom we don''t even know!) because their friends will bring better presents

. AGH!
I feel like my mom is fighting me on almost everything! She even tried to tell me that I couldn''t have tea-length bridesmaid dresses.

My dad just sent me an email saying that he agrees that my mom is being unreasonable and that he''ll try to talk to her when she cools down, but that he doesn''t want to serve the pork because even though we''re not having a religious wedding, he just doesn''t feel that it''s right and said that my uncle, who is also not religious, is doing the same thing for my cousin''s wedding. That''s fine. That''s a real reason and I can understand that. He also said that he talked to the assistant to the owner of our reception location and said that I was unhappy with the events director which was making him very unhappy. He told them that it''s ridiculous for them to limit the tasting to 2 main dishes. The assistant agreed and said that was not their policy, and he would take care of the matter. Go dad!

Super unhappy about the whole wedding right now