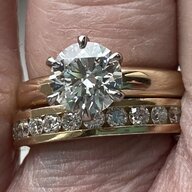 Joined

Feb 27, 2007
Messages

23,581
Hi everyone. I slept about 4 hours. Rats. I was too hyped up last night to get sleepy then we woke up about 6:30 as usual.
Last night we went to see Knight and Day. It was a pretty good movie. It had some funny / cute spots. We had the usual popcorn, soda and a little chocolate. When we got home I mixed us up both an Alka Seltzer cocktail to soothe our complaining stomachs since we are so used to eating like that.
I made breakfast, went grocery shopping and have been working on laundry. I ran over and visited my parents for awhile and we are meeting a friend for lunch.
Beach Runner, thanks for the tip on the Dell laptop deal. I will have to check it out. Copper cookware and a new leather tote sound nice. I hope you have fun at the BBQ if you decide to go. They are always fun. I would say you deserve a massive martini after you buy a house. It is such a chore. I haven't been to the Aurora mall for about 8 years and I wasn't very impressed then either. We like Cherry Creek and Flat Irons.
Appletini, glad to hear you got your walk jog this morning. I'll feel better once I sign on the dotted line and get my new car home.
Laters,

Marcy