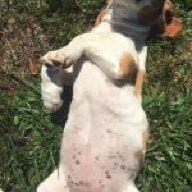 Joined

Dec 27, 2013
Messages

2,740
Would-be Reagan assassin John Hinckley Jr. to be freed after 35 years
https://www.washingtonpost.com/loca...142084-5015-11e6-a422-83ab49ed5e6a_story.html
John W. Hinckley, Jr., will be released from a government psychiatric hospital more than 35 years after he attempted to assassinate president Ronald Reagan and shot three others outside the Washington Hilton on March 30, 1981, a federal judge ruled Wednesday.
Hinckley, 61, no longer poses a danger to himself or others and will be freed to live full-time with his mother in Williamsburg, Va., effective as soon as Aug. 5 subject to dozens of temporary treatment and monitoring conditions, U.S. District Judge Paul L Friedman of Washington wrote.
If Hinckley adheres to all restrictions, they could begin to be phased out after 12 to 18 months, removing him from court control for the first time since he was confined to St. Elizabeth's hospital after the shooting, according to the order.