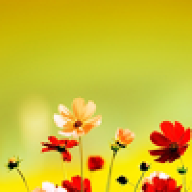 Joined

Apr 20, 2010
Messages

816
First, I apologize, because I know there have been similar threads before. But I wanted to post my situation and see if I could get some advice.

FI and I are moving across the country in less than a month due to a job he accepted. The past year, we've been living primarily on my salary alone, with periodic freelance work from him. We'll be getting a big boost financially when he starts working, as he will make roughly 1.5 times what I do.

I've been looking around for jobs in the new area for the past couple months. I first concentrated directly in the area where he'll be working (which is a small town). I had pretty much no luck there, so I expanded out. There is a decently sized city about one hour away, and I finally started getting contacted from applications I sent out in that area. FI volunteered to commute the hour to work, as he will only be teaching 3 days per week and I was the one who had to commute during our years in grad school.

The one good thing about my field, is that once you have direct experience, it is MUCH easier to find a job. I have a fairly broad degree, but the particular area I work in has a strong preference for applicants with experience in my specific field. I've done a couple of really good phone interviews, culminating in a nearly 2 hour one yesterday where I think I clicked really well with the director. I must have, as she said she'd never hired someone from a distance, and she needed to find out what the process was for hiring in such a case. She called back today to say that they are wanting to make me an offer (contingent on things like a background check, drug screen, references).

She asked what I was making in my current job to get an idea of where I wanted to be salary-wise. I've been in my current job for a year. It was my first job out of grad school, and last summer was a very stressful time for FI and me. Our lease ran out while we were job searching, and we ended up staying with friends for a couple weeks. I was so relieved to get the offer last year, that I just accepted it without negotiating on salary. Maybe it was silly of me, but I felt weird about trying to get more money coming directly out of school.

I kind of lucked out, because a month or so after I started, my agency reviewed their salaries and raised the range offered, so I got a raise right away to get bumped to the new minimum.

Anyway, the new company offered me right about the same amount I make now [If I stayed at my current job, I'd be getting an annual raise next month - I want to say it's 3%]. I should add that they will also be providing me with clinical supervision, which is pretty pricey if you have to pay for it yourself. It's a perk that I don't have at my current job. It would mean that after about 2 years, I could test to be licensed at a higher level = higher pay and far more job opportunities.

From what I can tell, the cost of living is slightly higher in the new area. We're planning for our rent to increase ~20%. With our combined salaries, FI and I are more than doubling (nearly tripling, really) our income with this move.

I just looked up average salary for my field on salary.com. I'm fairly significantly under the median. That makes sense to an extent, as salary is largely based on experience in this field, and I only have one year. I don't expect to make the median, but I'd like to be a little higher than I am.

How much do you think is fair for me to negotiate? The director I've been interviewing with basically said I could negotiate, but that it just needs to be approved by the executive director. I've never negotiated on salary before, so I have no idea what to ask for (this kind of thing makes me uncomfortable - can you tell?) I know the worst they can say is no, but I want to ask for something reasonable that won't offend anyone.

Tips, advice, etc, are appreciated! By the way, cross-country moving tips are also accepted in this thread. I'm so sorry for the rambling. It's late, and it has been a long week! Thanks, PS!