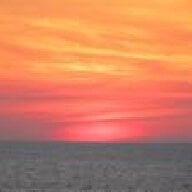 Joined

Sep 16, 2009
Messages

2,345
Job dust and decision making dust please!

I applied for a job closer to my parent's. Its not my ideal job, but I am sick and tired of the amount of travel I have to do for my current position. I'm home most nights, but I average 3-4 hours of driving each day (unpaid). The new position would require absolutely no travel. Its also a good opportunity and I think I would have more constructive input than I have at my current job.

I should hear back this week and my insides are a mess! I can't hear the phone ring without jumping. It would be a huge change for us (moving from a major city to a rural area) so there will be a lot of decisions to make if I get an offer.