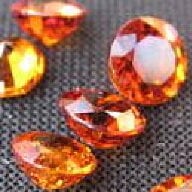 Joined

Apr 2, 2006
Messages

11,010
ABC is running ads for its upcoming show featuring Diane Sawyer's interview with Jaycee Lee Dugard. It won't be aired for about two weeks, so we'll get plenty of reminders to watch... or not...

I realize that Jaycee Lee has chosen to participate in this interview. She's also writing a book about her experiences that will be released on July 12, and I'm sure the show will serve as great publicity for the book.

Even knowing that Jaycee is participating in this willingly - in contrast to the 18 years she was held in captivity - the whole thing feels exploitative to me. Maybe I'm just reacting to the medium? Television, including "journalist" interviewers such as Diane Sawyer and Barbara Waters, are a large part of our current cult of the celebrity. I felt some sadness when I heard she was writing a book, but I figured it was one way for Jaycee to address the public's appetite for more information about the captivity. Plus, in theory she's totally in charge of whatever goes into a book (though I assume the same is not true of her daughters).

By the way, Jaycee and her family will be getting $20 million from the State of California in a settlement reached earlier this year.

So what do you think? Am I being overly sensitive? Could/will this show serve a legitimate need? Is it merely harmless information or entertainment? Does anyone else think this show is unnecessary or exploitative or just a little bit creepy?