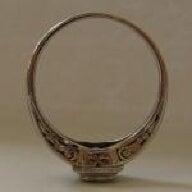 Joined

Jun 20, 2006
Messages

2,822
Hi, I'm looking to retire my poor bedragled grey wool coat this year. It's been my everyday coat for about 5 years now, and it shows! I was thinking of the J Crew Lady Day coat with the thinsulate lining... but I live in New England and need a coat that will really be warm.
Lady Day coat
Does anyone have one of these? Is it any good below freezing?
I'm also open to other coat reccomendations. I'd like something in wool with a slim silhouette and a car-coat length. My optimal coat would have a covered zipper and buttons (single breasted). There are two catches; 1. I really need it to be warm down to about 10 degrees F, and most of the department store coats just don't cut it. 2. I'm petite, about a 0/2 and short so the LandsEnd type stuff is still huge on me even if it's marked XS.
Whadday say ladies? Does anyone own a J.Crew coat or have a better option?
Thanks!