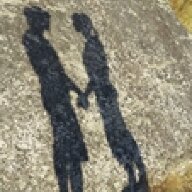 Joined

Nov 29, 2006
Messages

33
I don''t know where I got it but I''m worried that its going to kill me
Backstory: I''m older than my boyfriend, met him in college and was dating someone else at the time. He was obnoxiously persistant and within weeks we were inseparable. SO much so that we moved in together temporarily after dating 2 months. I was fresh out of college and he was still in school so I moved across the country for a job (we stayed together), moved back home (we stayed together) moved to the city for another job (we stayed together) and finally after being together for 3 years we moved in together permanently. Let me say that during the entire relationship thus far I have been the reluctant one. I''m a party girl, I love my friends and have been plagued by moments of doubt because I couldn''t understand how it would be possible to be a wife and still maintain the same relationship with them. I''ve known how much I love my boyfriend and that I couldn''t be without him this whole time but I''ve always just been so turned off by the idea of being MARRIED and settling down.
Until about 4 months ago. I have no idea what happened but now I literally cannot STOP thinking about it. After about 2.5 years of dating we stopped using the "IF we get marrieds" and started using the "WHEN we get marrieds". I''m at the age (25) where just about every one of my coupled friends is getting engaged and planning a wedding. Where I used to cringe at the thought, now I am basically salivating at the idea! I take anything and turn it into a clue that ITS GONNA HAPPEN SOON. My boyfriend has never been able to surprise me with a gift in his life, a fact that he is very ashamed about. He gets too excited and accidentally lets a clue or 2 slip. So for some reason I am under the impression that he will NOT be letting any clues slip about an engagement, therefore I''ve somehow allowed myself to believe the more nothing happens... the more change that something is DEFINITELY GOING to happen. I just read that back to myself and it is obvious this fever is melting my brain.
Last I heard he had $7k in his savings account. When I first caught e fever I noticed that he was very tight lipped about how much money he has now. Occasionally after a few drinks he has said things like "We''re almost married!" to which I always jokingly reply "with what ring, moneybags!?!" Twice he has gotten this goofy look on his face and proclaimed "I''ve been saving!!" We were supposed to merge to one bank account in October but he keeps "forgetting" about it. This leads my fever induced hysterical thinking to ponder if he doesn''t want me to see when he buys the ring. 2 months ago I suggested a trip to Europe in the spring (something we have previously discussed for a honeymoon) and he said "Well what if we''re engaged by then?" to which I STUPIDLY and reflexively said "We probably won''t be" I AM KICKING MYSELF SO HARD FOR THAT RIGHT NOW. AND about 6 weeks ago I was on his computer (we have separate comps at home) and I noticed 2 things. One was that he had been to
www.tiffany.com
. Not a huge deal, because he bought me a silver tiffany ring for Christmas last year. AND he had a word document that said "platinum, solitaire, 1-3 carats" I have NO idea what that is about because I never said anything about that so he must have been reading something online somewhere! But the rain on the parade is that the document was created.....1.5 years ago

So now... I wait. Crazed with the fever. Fueled by daydreams of the proposal that I never thought I wanted until now.I''m officially placing the "Lady in Waiting" crown upon my head. It burns.