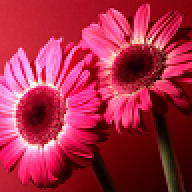 Joined

Sep 6, 2007
Messages

969
So yeah, I''ve been MIA for a while now. Just needed to take some time away from the board and maybe stop thinking about getting engaged so much. Well, I think it worked. haha. I haven''t pestered FF about when it will happen in probably about a month (or maybe longer) now. It feels great!

BUT...

It seems that I''ve skipped right on by the wanting to get engaged and now having the urge to just get married already! Seriously, I want to just go and get a marriage license and do it. I''m ready. It''s not like I''m really waiting for a ring or anything. (We had a simple one picked out just to get engaged with but I decided I no longer want that... [Like I originally wanted and always said] If we get engaged, I want it to be with the promise ring he gave me 5 1/2 years ago. I just love it and it means more to me than ANY other ring EVER could.) But anyway, the ring isn''t what is important. It''s the commitment I want to make to him. I have only brought up getting married spontaneously in a quick & lighthearted way so I''m not sure at this point if he really KNOWS I''m serious about it. But I am. I want to go and do it! There is something so romantic about just up and getting married... following your heart and doing something that just feels right! Ahhh, writing this just makes me want to do it even more!

Am I crazy, ladies?!?! Do any of you ever just want to skip this whole emotional rollercoaster (waiting to get engaged) and just go and get married?!?!

p.s. 72 days left until we''re off on our cruise!