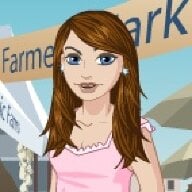 Joined

Feb 17, 2006
Messages

3,867
Seriously, I feel like nothing is going right these days... we''re in the middle of a huge deluge and my roof and/or skylight is leaking something awful. I woke up this morning to a huge puddle in the hallway below the skylight. I put buckets in place and mopped it up while knowing nobody will do anything during the rain, and then a few hours later when I went back upstairs, there was another huge puddle in the bathroom. It''s now coming through the vents in the ceiling. I imagine there is just this huge pool of water in the ceiling looking for any way out and the crack it put in the drywall wasn''t big enough so it''s gone to the vents.

And since we''re new homeowners we don''t have a handyman to call, but our home warranty is also expired. Ah joy, really wish I were still renting.

Anybody else want to share your homeowner horror stories? Bring it on! The only cure for my heartache is laughter!