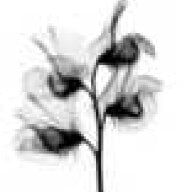 Joined

Oct 22, 2005
Messages

1,747
B/c the save the dates are starting to reach our guests! I sent out the majority of the save the dates last Thurday, and the website for our wedding is on the magnet, and we''ve already got notes in the guestbook and 20 visitors!

I''m a little annoyed though b/c my mom insisted that she do her own, and we set a deadline for getting them out, which we both ended up missing, but she STILL hasn''t sent hers and she keeps saying "I''ll do it tomorrow." It''s annoying b/c I spent money on the save the dates and if she waits too much longer there will be no point in sending them. I hate depending on other people, especially when they''re WORSE than I am at deadlines!!!

But anyways, mine are out to FI & my friends and his family! Wooo!