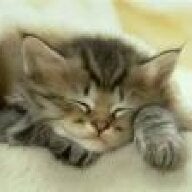 Joined

Mar 21, 2011
Messages

2,047
met my SO's friend (not close friend) today at a club, and he asked the friend when is he going to pop the question... the guy told him that he already bought the ring but haven't decided when he will be ready to pop the question yet.
Being the diamond nerd, I was certainly interested to know about the ring. He was all proud to say that he spent $10k on the ring and when I found out that the diamond is over $8k and it's a 3ct princess cut, all I could think of was... damm, must be a crappy diamond.
I felt really suck since he is someone I just met today and I can't say anything about spending $10k on a ring like that and have it in a safe, so for sure the return or exchange period will be over long before he pops the question is a VERY BAD IDEA!