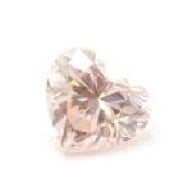 Joined

Aug 15, 2005
Messages

3,296
It is the end of 2006 so maybe it''s time for "spilling the beans" on the outcome.
As many of you will remember, the saga which had gone on far too long with too many forks in the road, ended rather abruptly. I had chosen the asscher and the setting (Maytal Hoftman''s pink pave halo) and had everything almost finalized, when DH dropped a bombshell (not
that
kind--we''re still happily married) that a building contractor whom he worked for had declared bankrupytcy owing him a lot of $$$. Since DH''s mechanical contracting business has always been in his name alone, I was shocked to say the least. This has happened before with other contractors, but we had time on our side in those days ( and two incomes).
DH is now 68 years young and was planning on retirement this summer after 50 years invested in this business. We were both looking forward to that, but fate has a way of interfering with plans. There were bills to pay and I gladly volunteered my "ring fund" to help out; that''s how marriage is--through the good and the bad we try to move ahead.
My story begs the question (I think), why didn''t I know more about what was going on? His business has always been his baby and I had my teaching career (cut short after 19 years due to illness) and the family to look after so unless he actually gave me details or I asked questions, nothing was said. BIG MISTAKE on my part!!!!
So as we look forward to 2007, will there be bling in my future? Hopefully...
I thank you all for your help in my search for the perfect ring and wish all of you a safe and happy new year.