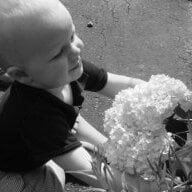 Joined

May 16, 2006
Messages

2,330
I am a few months away from w-day and I am getting nervous about flowers since they will essentially be our only ''decoration''...i am having the wedding 2 hrs from my home town and my florist (whom i''ve never met other than over email) does not seem overl accomodating. For instance, she told me she does most of her correspondence over email, to me this seems a little strange so I am wondering what other people''s experiences have been.
I am wondering, is it typical for shops to make a mock-up of a center piece or show you ''something'' ?...it just feels scary for me to hear a verbal or written description of what she will be doing and then hope it comes out right on my wedding day.
Anyone have any suggestions?--switching florists is probably not a viable option right now, as we are having our wedding on a sunday (most places are closed in the area)

thanks!