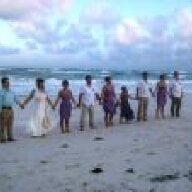 Joined

Jul 13, 2009
Messages

641
Is it legal to give a gift certificate for a service say a massage or something and then charge the person more because the price of the service has increased since buying the certificate?

The story is I got a gift certificate as a gift for a cooking class that has a one year expiration date. I went to redeem the gift certificate and they said I owe $20 more because the prices have increased. However my gift certificate directly states it is valid for "one Date Night couples cooking class." It does say the value at the bottom.

I know it is only $20 but it is the principle to me. I also understand that if I got a gift certificate to a store and prices increased on the items sold there, then I would be SOL. But this gift certificate directly states that I it is valid for a service AND has an expiration date to use that service. What do you think?