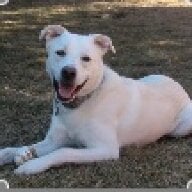 Joined

Oct 11, 2008
Messages

1,878
Okay. This may be totally inappropriate. And this is an online message board... And this is a totally personal thing... But I''m falling apart & FI won''t be home for hours & I just need to collect my thoughts... Moderators: Being that this is OT & of a sensitive nature, delete if need-be.. I''m just sort of rambling and in a complete daze.

I''m pregnant. Or at least two tests have shown that this is the case. With an evening urine sample, no less. And I have no clue what to do.

Of course, I need to talk with FI. But in the mean time, my brain has turned to mush & I can''t stop crying.

FI is my best friend. We love each other so much. Eventually we want to have a family. I''m in my first year of law school. We''re getting married in ten months. I live halfway across the county from my family. If we don''t follow through with the pregnancy... What then? What if for some reason I don''t conceive later? I keep thinking that if we were in a different stage... perhaps no impending wedding or no graduate school... the decision would be so much easier. I have no clue what we will decide. Its like the perfect scenario that came five years too soon. This weekend my sister visited and we drank a ton of beer and went hot-tubbing. And I went snowboarding for the first time & fell a ton. All of these thoughts are just surging through my brain...

My "period" started on time. But lasted for a day. And was light. And I''ve spotted before, no biggie.. But four days later and no sign of it. I laughed at the thought of being pregnant, but it was in the back of my mind all day. On my way home from class I stopped at the drug store & stared at HPTs for about 10 minutes finally deciding, "Hey, well, if the first one is negative then I''ll save the second one and maybe it''ll come in handy in three years. It''s $15 down the drain, but my worries will be eased."

20 minutes later... immediate "double line." No way. Take the second test. Double line. Cue the meltdown.

I know this is a moral-heavy issue and perhaps I''m in the wrong posting... but I can''t call family/friends and I just cant sit with myself for the next four hours with this running through my head. No comments needed. I''m just lost right now. So many women are TTC and so ready to start families... and I''m with the love of my life in the craziest time of our lives.. and somehow I let this happen. Go figure.